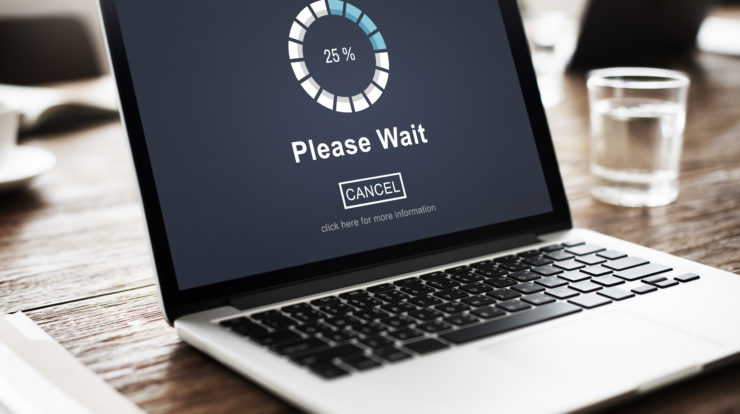 During the wireless training and webinars, many of us learned the two critical root causes that could lead to performance degradation:
A large number of wireless clients per radio (2.4Ghz or 5Ghz) – more than 20 clients per radio.
High channel utilization – High data consumption by multiple wireless clients.
After many lab tests and production deployments, I have found two golden rules:
Clients do not create the same amount of traffic at all times.
A large number of clients does not leadto high channel utilization at all times.
Most of the time, we will experience poor performance and disconnections if radio channels are utilized more than 60% (for data services) or for more than 45% (for voice services).
In the screenshot below, we can see a high number of clients with a total bandwidth of 4Mbps.

Channel utilization
As we can see, the same number of clients can utilize the radio channel differently during different times.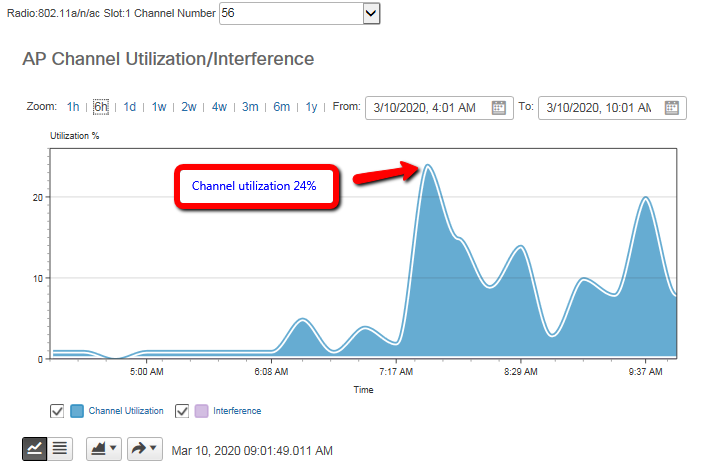 Solution for high channel utilization:
One of the most common solutions for high channel utilization is to increase the channel width from 20Mhz to 40, 80, or 160Mhz.
Potential issues we could experience after changing the channel width:
Radio cell size may drop by ~7dB (when we change from 20Mhz to 40Mhz).
We may create co-channel interference.
Channel width 20Mhz vs. 40Mhz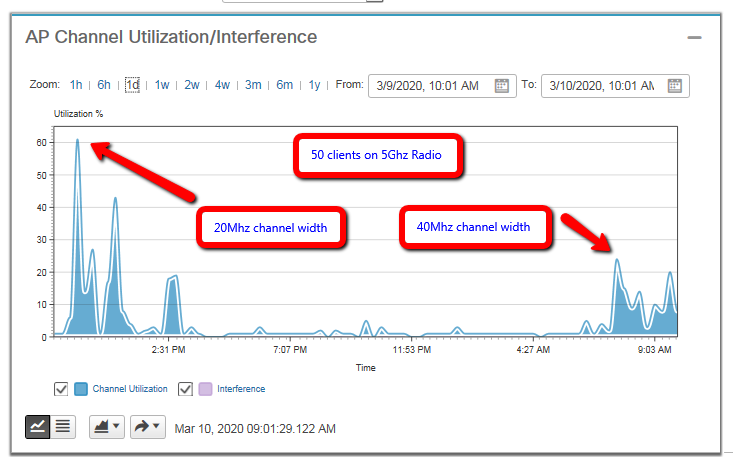 Reference material:
Radio Features impact on Wireless infrastructure and Wireless performance