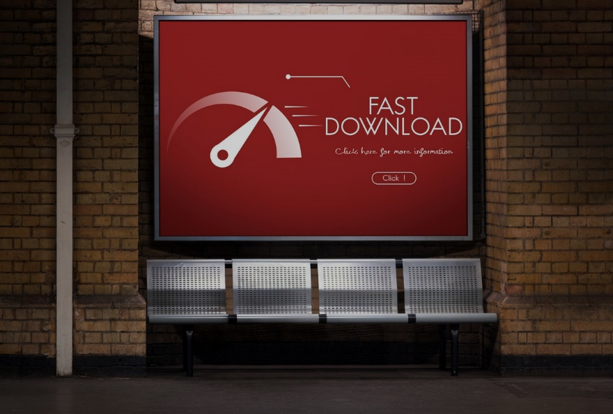 One of the parameters that we can adjust during the Wireless Optimization are Mandatory/Supported rates.
The mandatory rate could dramatically improve or reduce your throughput and overall performance.
Please see the full table of the impacts:
Radio Features impact on Wireless infrastructure and Wireless performance.
All the wireless frames are using Mandatory rates to send management, control and data frames.
Management and Control frames are using mandatory rates to transmit the frame header and payload.
Data frames will use Mandatory rates to transmit only the header.
The payload of the data frames will be transmitted based on the highest MCS rate.
General Data frame: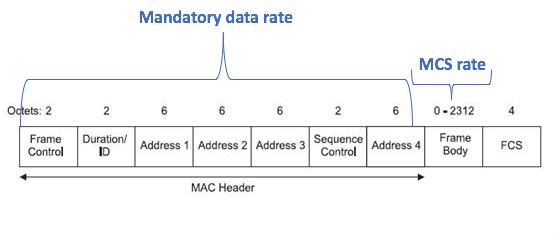 Wireshark format: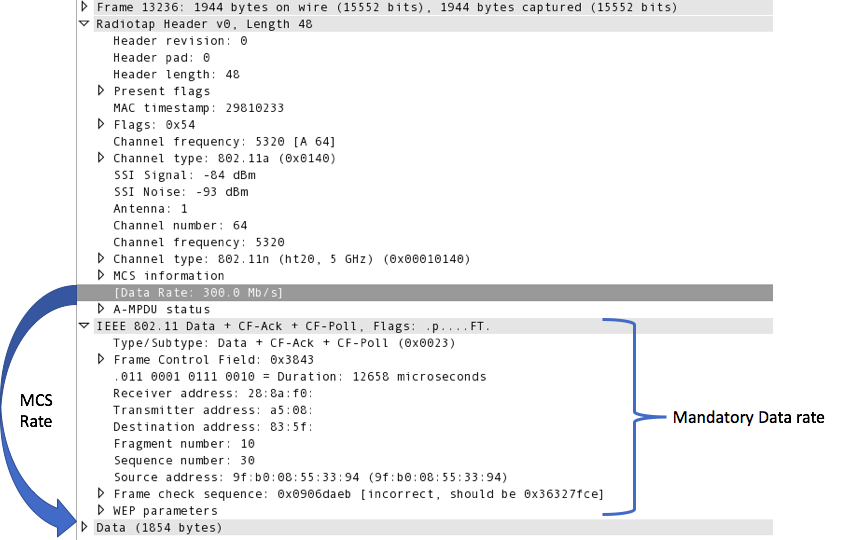 Mandatory Rates vs Cell Size: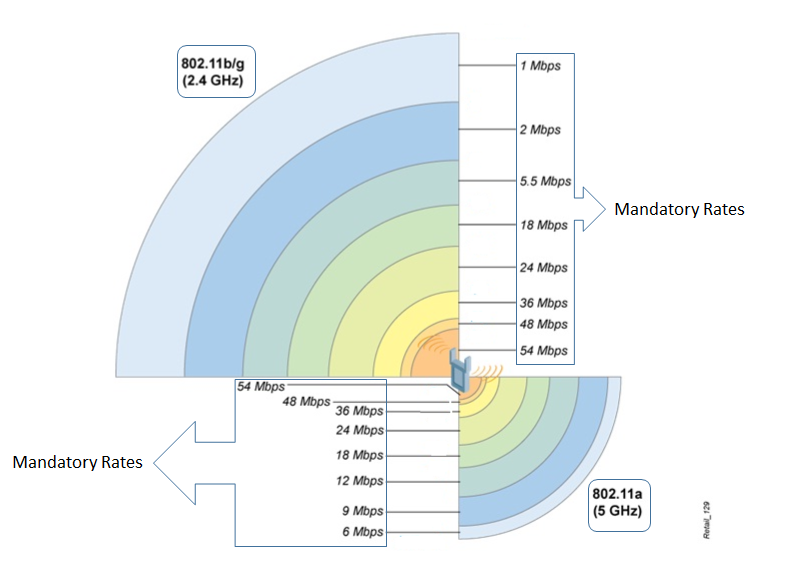 Configuration:
On Cisco Wireless controllers we have three types of Data rates parameters that we could changes:
Mandatory—Clients must support this data rate in order to associate to an access point on the controller.
Supported—Any associated clients that support this data rate may communicate with the access point using that rate. However, the clients are not required to be able to use this rate in order to associate.
Disabled—The clients specify the data rates used for communication.
Login to your local controller:
Wireless -> 802.11b/g/n or 802.11a/n/ac -> Network
Reference – Cisco configuration guide
How to get maximum performance:
Connect all your clients to 5Ghz Band.
Adjust your Access Point Tx power (in order to avoid Asymmetrical Tx power (or Megaphone side effect).
Use 54Mbps as a mandatory rate. Please read the notes below.
Change channel width to 40Mhz.
NOTE: In order to transmit on the highest data rates all your clients should be located very close to APs.
If your client could not get 54Mbps rates it will be immediately disconnected from the Access Point.
** Data Rate 'Mandatory' implies that clients who do not support that specific rate will not be able to associate. Data Rate 'Supported' implies that any associated client that also supports that same rate may communicate with the AP using that rate. But it is not required that a client be able to use the rates marked supported in order to associate The actual data rates that are supported depend on the channel selected as different channels may have different bandwidths. The reason is that we show data rates and allow the user to select the data rates. But in reality, the AP will pick the next lower data rate allowed for that channel if the chosen data rate is not supported.